Jypsy JedEye
"A Jypsy JedEye seeks knowledge and training.
A Jypsy JedEye respects all life, in all forms.
A Jypsy JedEye serves, defends, and protects others, particularly the weak and innocent.
A Jypsy JedEye is a guardian of peace and works to shed light on the darkness of injustice.
A Jypsy JedEye has no allegiance to territorial boundaries.
All are viewed as One from a Jypsy JedEye."
– JypsyJays(I)
Anyone can become a Jypsy JedEye. You can be a Jypsy JedEye too. Anyone who values their own wisdom, knowledge, training, service, creativity, and contribution to the world more than their nationality, ethnicity, gender, sexual orientation, financial status, or political power can be a Jypsy JedEye. Jypsy JedEyes come from all walks of life. We are students, children, teenagers, adults, drivers, waiters, gardeners, cleaners, cooks, artists, musicians, performers, clowns, actors, healers, writers, parents, poets, doctors, teachers, scientists, engineers, etc.
The first step to becoming a Jypsy JedEye is to clarify, cultivate, and focus the light within oneself until it is laser sharp and clear. A Jypsy JedEye engages in training mind, body, and spirit to gain free and full access to Truth, Love, and Gravity, the life forces that flow throughout the universe and within each living being.
Thereafter one shines that light out into the world through responsible and joyful citizenship. A Jypsy JedEye respects all forms of life and seeks peaceful, non-combative solutions to any conflict. Physical force is used only in self-defense and for the defense of those unable to protect themselves.
Jypsy JedEye train in all fields that cultivate excellence in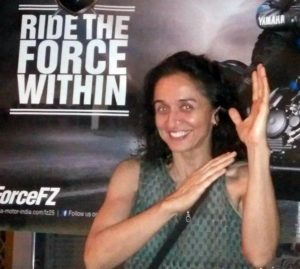 In the Beyond Holistic Jypsy JedEye School belief in anything is not encouraged, only practice is necessary. It is through dedicated training, devotion to practice, and thoughtful actions that we send forth our light into the world.
The Jypsy JedEye School doesn't promote or discriminate against any religion including Jediism. You are encouraged to explore the concepts Jediism promotes, including the beliefs, creed, teachings, and maxims, much of which is consistent with training to become a Jypsy JedEye.
The Jedi Creed from The Temple of the Jedi Order
I am a Jedi, an instrument of peace;
Where there is hatred I shall bring love;
Where there is injury, pardon;
Where there is doubt, faith;
Where there is despair, hope;
Where there is darkness, light;
And where there is sadness, joy.
I am a Jedi.
I shall never seek so much to be consoled as to console;
To be understood as to understand;
To be loved as to love;
For it is in giving that we receive;
It is in pardoning that we are pardoned;
And it is in dying that we are born to eternal life.
The Force is with me always, for I am a Jedi.
Creed adopted from the Prayer of St. Francis of Assisi, author unknown, 1915.