Ready, Steady, Go!
This is where you will find simple actions that will take us a few steps closer to a safer, healthier, happier world. These are quick, easy things you can do that will help prevent illnesses and injuries for yourself and your community.
Where required The Ready, Steady, Go! button will take you to more information, the sponsoring organization, a petition, or the like.
If you would like to be informed of the action items as they get posted, probably about once a month, then please do subscribe to the Ready, Steady, Go! newsletter. You won't get bombarded with unnecessary emails. You'll just get a friendly, gentle reminder to participate in making your world safer, healthier, and happier.
Subscribe:

Loading...
Please sign the petition to urge the Senate to reject the Trumpcareless Illness Insurance Plan!
The non-partisan Congressional Budget Office (CBO) released its most recent analysis of the Trumpcareless bill on 24 May 2017. If the Senate passes the bill as it stands an estimated 14 million people will lose medical insurance coverage by 2018, 19 million by 2020, and 23 million by 2026 in comparison with the coverage offered by the current law, the Patient Protection and Affordable Care Act (ACA), commonly known as Obamacare.
To read more: Trumpcareless Insurance Plan Sparks Guerrilla Health Revolution!
Take Action Now. Sign the Care2 Petition. Click on the Ready, Steady, Go! button.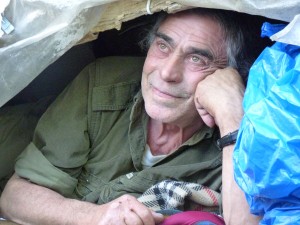 Members of the U.S. Congress are on recess this month through Labor Day (September 7). This is a great time to make your voice heard on the importance of protecting families who receive the Earned Income Tax Credit (EITC) and Child Tax Credit (CTC). Meeting face-to-face is the most effective action you can take to influence your members of Congress. Make a Difference – Schedule Face-to-Face Meetings with Your Members of Congress.
Find contact information for the district office of your member of Congress through the RESULTS website (under "Staff" tab). You can also call the Capitol switchboard at (202) 224-3121 and ask for your representative's/senator's office.
I just did it. I sent my senators emails. It was the easiest thing ever. Thanks to RESULTS for making it so easy. 
The Earned Income Tax Credit (EITC) and Child Tax Credit (CTC) helped hardworking families make ends meet; they lifted 9.4 million people out of poverty in 2013, including 5 million children (Access data for your State .)
Despite the success of these pro-work tax credits, 16 million Americans, including million children, could fall into or deeper into poverty if Congress does not save key EITC and CTC provisions.
Are you interested in learning more about fighting poverty but you're not sure where to begin? Learn more about RESULTS by joining us for an introductory call, signing up for action alerts, or reading up on our latest campaigns. YOU can be a voice for change and challenge the systems that create poverty around the world!
"Living in an Unfinished America: Shared Experiences of Discrimination and Resilience by Arab, Muslim, and Sikh Americans,"
Pogonophobia is the irrational, persistent and often unwarranted fear of beards. The word is derived from Greek pogon (beard) and phobos (fear).
The San Francisco Human Rights Commission and The Women's Building will host a community photo project on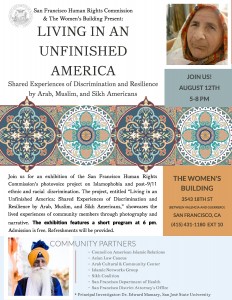 Islamophobia and post-9/11 ethnic and racial discrimination. The project, entitled "Living in an Unfinished America: Shared Experiences of Discrimination and Resilience by Arab, Muslim, and Sikh Americans," showcases the lived experiences of community members through photography and narrative.
The project will be on display at
The Women's Building
3543 18th St #8, San Francisco, CA 94110
Wednesday, August 12th from 5-8pm.
415-431-1180
City and community leaders will provide remarks at 6pm.
Members of the public are invited to attend. Everyone is welcome!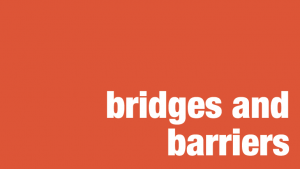 Good Films are a Social Action Educational Opportunity
The SF Jewish Film Festival is here and there are some worthwhile films on Israel/Palestine issues. Some offer historical background or a vision of coexistence. Others address the problems Palestinians face in regard to the occupation. None of them affirm the status quo. The Festival's leadership continues to show courage. All of these films are listed under a heading called "Bridges and Barriers".
The film screenings are already underway so Ready, Set, Go! see one or some or all of them! The shows remaining are as follows:
Directed by Joseph Dorman and Oren Rudavsky
Endeavors to show how Zionism was experienced not only by Israelis and Jews, but also by the Palestinians.
Directed by Duki Dror and Chen Shelach
"This soulful documentary beautifully captures the human cost of the Israeli/Palestinian conflict……Co-directors Chen Shelach and Duki Dror give us reason to believe that the world might look different if women and mothers were calling the shots."
Directed by Erez Miller and Henrique Cymerman
and
This is what peace looks like in the hands of musicians featuring Israeli singer/songwriter David Broza, Grammy-winning Steve Earle, Palestinian Israeli singer Mira Awad (Arab Labor) and Iraqi Israeli Yair Dalal.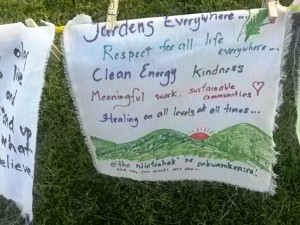 Join Idle No More SF Bay and the Bay Area Refinery Corridor Coalition for the fourth of four healing walks along the refinery corridor in the Northeast San Francisco Bay on 19 July 2015.
The walks are led by a sacred Native American staff, Native Americans and others in prayer for safe jobs, clean air, water and soil, and the future of life on Mother Earth's belly. Those in prayer will be followed by those in contemplation and conversation.
8:00 a.m. Water Ceremony & Registration
9:30 a.m. Walk Begins
The walk will begin at Lone Tree Park in Rodeo, and end at Keller Beach in Point Richmond.
There are several places along the walk where folks can join the walk by calling
English: (510) 619-8279
Español e Ingles: (510) 269-7135
WHEN
July 19, 2015 at 8am – 4pm