Film Screenings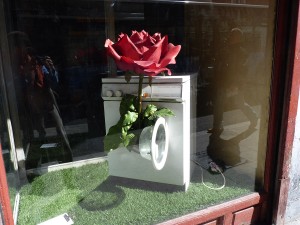 The Beyond Holistic Film Screenings are a unique offering of inspiring, educational, and entertaining films from around the world with the mission of encouraging people to understand the interconnectedness of all systems and beings, and the responsibility we each bear for our individual and collective well-being. Beyond Holistic Film Screenings foster community, dialogue, cross-cultural communication, and action around issues pertaining to the health of individuals and the planet.  Each film will be accompanied by action items in which people can participate to make a difference in their own lives as well as the lives of others.
Upcoming Screenings
No scheduled screenings at this time. Check back shortly.
Past Screenings
Bhopali, directed by

Van Maximilian Carlson
2 Dec 2014, 7 pm
150 University Hall, UC Berkeley, CA
Q & A with Director Max Carlson and Producer Kirk Palayan.
Bhopali is a feature documentary about the survivors of the world's worst industrial disaster, the 1984 Union Carbide gas leak in Bhopal, India. Today the suffering continues, prompting victims to fight for justice against Union Carbide, the American corporation responsible for the disaster.

Secrets and Lies, directed by Stavros Stagos
6  Dec 2014, 12 pm
150 University Hall, UC Berkeley, CA
Bhopal 1984: the biggest industrial disaster in history. 25,000 people dead, 120,000 chronically ill, 22 years of legal battles in India and USA.The film examines the policy of multinational companies in the third world countries and the connection between the chemical industry and the industrial/military complex in the USA.
Bitter Seeds, directed by Micha X. Peled
6 Dec 2014, 1 pm
150 University Hall, UC Berkeley, CA
Director Micha X. Peled will be present for post screening discussion.
Bitter Seeds explores the future of how we grow things, weighing in on the worldwide debate over the changes created by industrial agriculture. Companies like the U.S.-based Monsanto claim that their genetically modified (GM) seeds offer the most effective solution to feeding the world's growing population, but on the ground, many small-scale farmers are losing their land. Nowhere is the situation more desperate than in India, where an epidemic of farmer suicides has claimed over a quarter million lives. Every 30 minutes one farmer in India, deep in debt and unable to provide for his family, commits suicide.

Bitter Seeds Trailer by teddybearfilms
Bhopal: A Prayer for Rain, directed by Ravi Kumar
7 Dec 2014, 12:30p
150 University Hall, UC Berkeley, CA
Set in December 1984, BHOPAL: A PRAYER FOR RAIN is based on true events when a devastating pesticide leak in Madhya Pradesh, central India, killed thousands of people.
Filmed in India, BHOPAL: A PRAYER FOR RAIN traces the lives of those living in Bhopal during the lead-up to what is still the world's biggest chemical disaster through to its tragic aftermath, which many feel has still not been addressed, and which continues to have a major impact on peoples' lives today. The victims of the Bhopal disaster have still, to this day, never received an official apology from the Indian or American government.